Language models based on generative AI are revolutionizing our everyday life at a rapid pace.
The language model "ChatGPT" (Chat Generative Pre-trained Transformer) is booming worldwide and has been "trending" since the release of the transformative technology by OpenAI in November 2022. The release of subsequent versions of the model has not only improved the quality enormously, but also generated an infinite number of new possibilities for products and services. The Lufthansa Group is also experimenting with generative AI in various areas, for instance:

Marketing texts
A team at Swiss asked ChatGPT to create marketing texts to introduce new destinations to passengers and whet their appetite for travel, which took about 5 minutes. At the same time, they produced their own content in about 120 minutes and measured time savings and text quality. Both productions were sent to end customers via the SWISS newsletter and it turned out that the ChatGPT newsletter had a slightly higher click-through rate (+0.5%). Finding: ChatGPT can minimize the time spent on content creation in particular, but it still lags behind on brand tonality which was reworked manually in the test, as well as checks for text quality (e.g. word repetition). It is likely though that these problems can be trained out in subsequent tries, as the Lufthansa Group trains models on own data and incorporates brand identity documents into future trials.
Aircraft maintenance
ChatGPT can assist in diagnosing aircraft maintenance problems and suggesting maintenance and repair solutions. Lufthansa Technik has masses of textual information and manuals also in the area of maintenance. Models are currently being tested where ChatGPT can be used to ask questions of long manuals to get a consolidated response. This use case seems promising from a time-saving perspective.
Chatbot Elisa
Lufthansa Systems and zeroG support the Digital Hangar team in evaluating how ChatGPT could support the chatbot Elisa. The chatbot can answer customer queries according to templates written by humans. Through ChatGPT, it could deliver personalised offers.
Programming
Data Scientists draw inspiration from ChatGPT for programming or data science challenges. It helps in the ideation process, where the generated code often contains glaring errors. These need to be identified and corrected.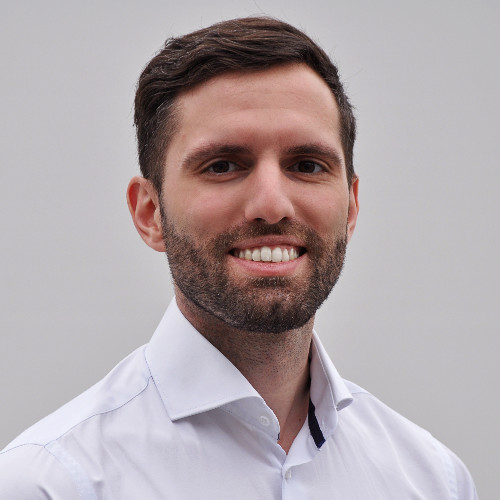 As Innovation & Data Management in the Lufthansa Group, we want to facilitate the use of generative AI such as ChatGPT and promote Group-wide exchange and observe the new possibilities and use cases very closely - as well as the risks. Therefore, we have created guidelines with all stakeholders on how ChatGPT can be safely integrated into daily work, have established a ChatGPT Team, and regularly conduct exchange formats.

Santiago Erroz Ferrer
Data Science Technical Lead, Swiss International Air Lines