Two days of input, exchange, great food, an app, and fantastic prices!
We had a great time connecting, getting to know each other from so many different functions and companies, and we do know now a few fun facts about people we did not know before.
We had key notes by Dr. Detlef Kayser (member of Executive Board Fleet & Technology), Xavier Lagardere (host of the event and head of Data & Innovation), Oliver Schmitt (CEO Digital Hangar), Wil van der Aalst (Professor for Process and Data Science of RWTH Aachen and chief scientist at Celonis), as well as Jörg Bienert (partner & CPO of Alexander Thamm GmbH, Germanys leading company for Data Science & AI).
Björn Becker (Head of Project Future Intercont Experience) demonstrated the new Allegris cabin with the help of Augmented Reality.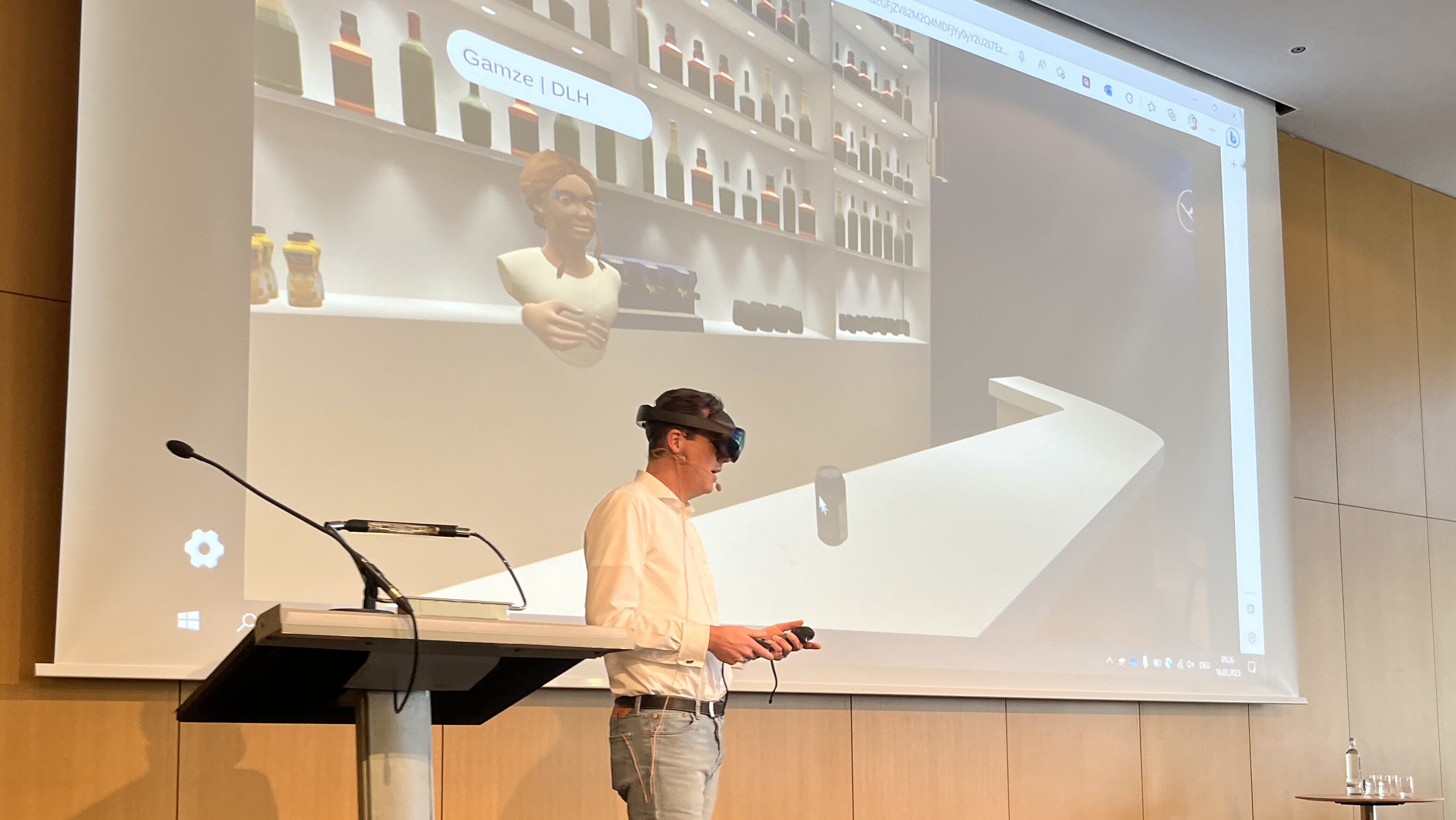 There was a panel discussion held by Nicolas Valderrabano with Janin Oer, Oliver Schmitt, and Jörg Bienert about their successes, challenges and technologies in the data field as well as questions from the participants.
And of course there were many great workshops from around the group to choose from about AI, Data Quality, Data Governance, Celonis, Data Science Delivery, OPSD, NLP and Data Strategy, as well as Open Talks with Wil van der Aalst and Xavier Lagardere. We also discussed the hot topic "ChatGPT" within an open session. In case you are searching for the ChatGPT chess video Oliver Schmitt was talking about, you can find it here. You could also get a lot of information about Celonis at their booth and could play "Celopoly".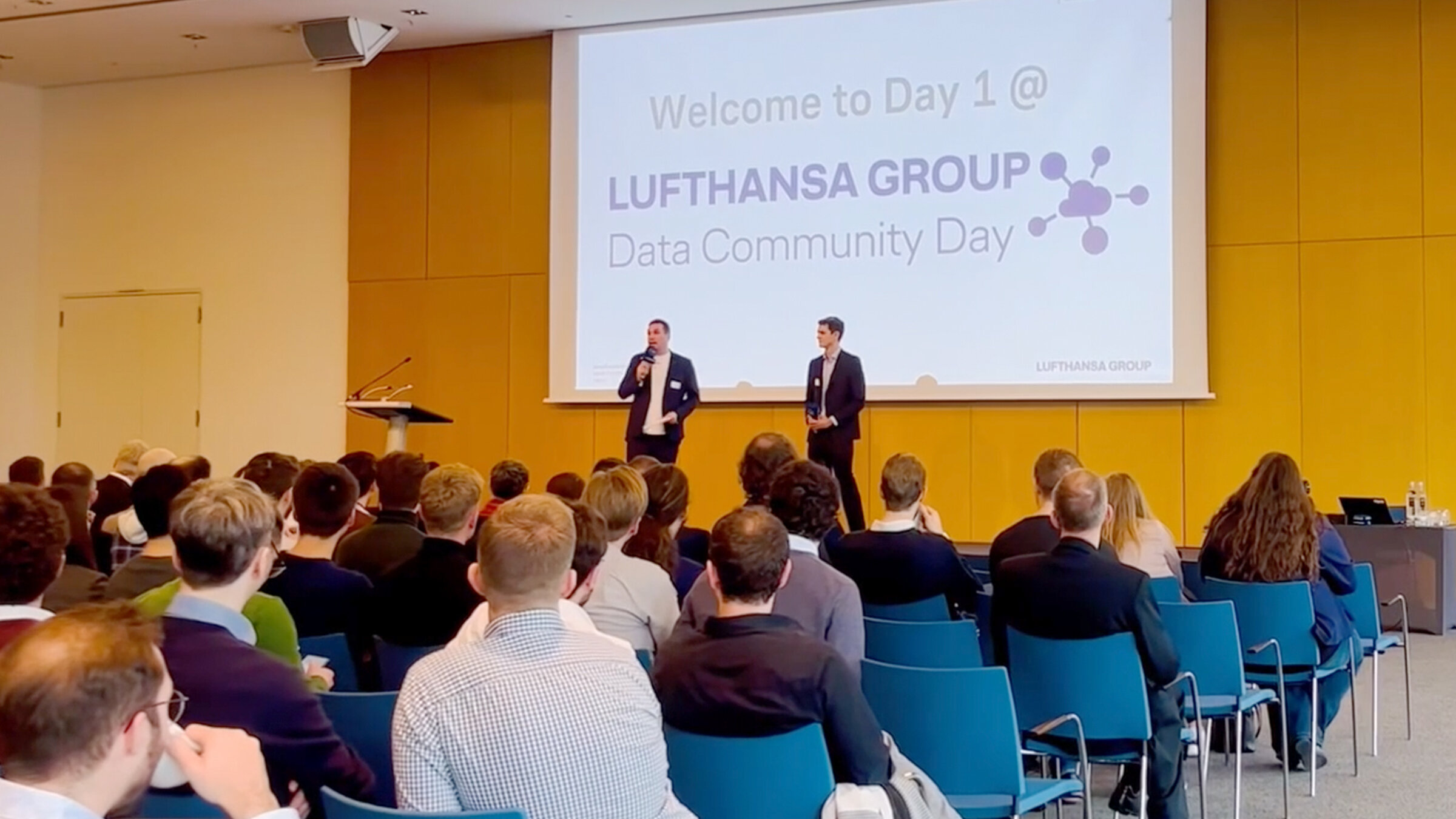 The next Data Community Day is on November 9 & 10 2023, so mark your calendars already.